COGNITIVE DOMINANCE
OF THE BATTLEFIELD
Mission: Enable the American warfighter and intelligence officer to dominate the cognitive battlefield through leading edge neuroscience products.
We provide unparalleled neuroscience-based artificial intelligence tools to counter violent extremism, enhance intelligence gathering, and assess cognitive performance and health.
​
Familiarity Detector:
Enable the global pursuit of terrorists and counter enemy tradecraft by measuring automatic brain activity outside of conscious control.
Force Protection: Prevent insider attacks by vetting partner forces
Human Network Mapping: Identify and map personal associations within violent extremist groups, criminal rings, and informant networks
Counterintelligence: Identify compromised individuals through internal security checks
Prevent insider attacks by vetting partner forces
Identify and map personal associations within violent extremist groups, criminal rings, and informant networks
Identify compromised individuals through internal security checks
We provide unparalleled neuroscience-based artificial intelligence tools to counter violent extremism, enhance intelligence gathering, and assess cognitive performance and health.
​
NeuroCognograph:
Enable near-peer adversary overmatch by driving warfighter readiness, survivability, effectiveness, and sustainability.
Assessment and Selection: Identify recruits with cognitive traits that—alongside physical performance—are critical to both battlefield success and long-term brain health
Assessment and Selection:
Identify recruits with cognitive traits that—alongside physical performance—are critical to both battlefield success and long-term brain health
Our Work
Most of our work is not public information. However, SPARK conducted key foundational research for a DoD grant through the Minerva Research Initiative titled Bio-Markers and Counter-Messages: Measuring Individual Differences in the Influence of Extremist Propaganda and Counter-Messages. This work will be available for publication.
All other work will be discussed directly with the appropriate defense and intelligence officials.
We apply machine learning (ML) and artificial intelligence (AI) to measure cognitive states and predict behavioral outcomes.
Our products rely upon converging evidence gathered from the following tools: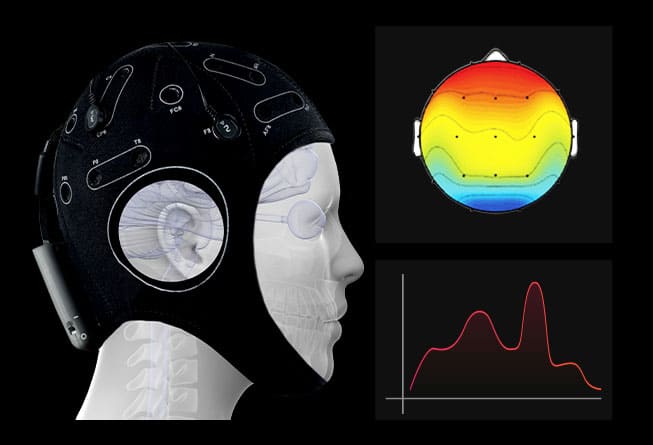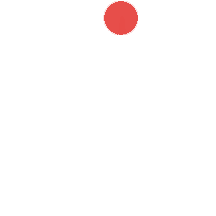 Electroencephalography (EEG)
Measures subconscious brain activity with millisecond precision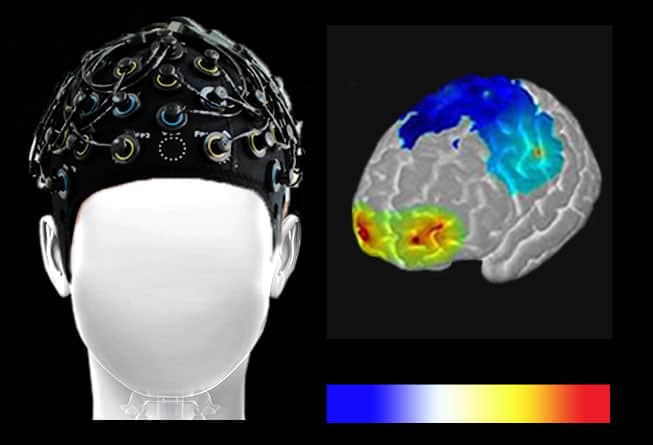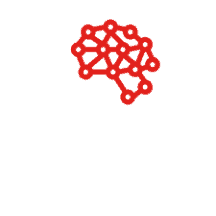 Functional Near Infrared Spectroscopy (fNIRS)
Measures hemodynamic response to reflect brain activity in specific regions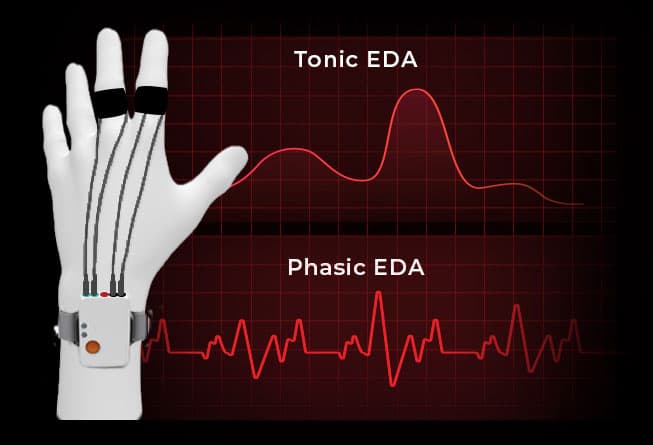 Galvanic Skin Response (GSR)
Measures electrodermal, peripheral nervous system activity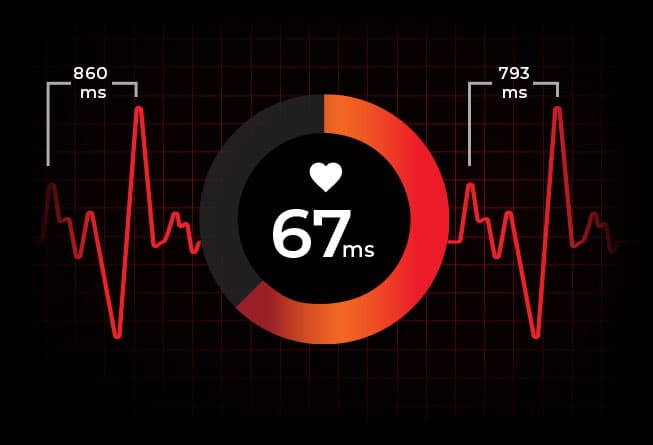 Heart Rate Variability (HRV)
Measures the changes between heartbeats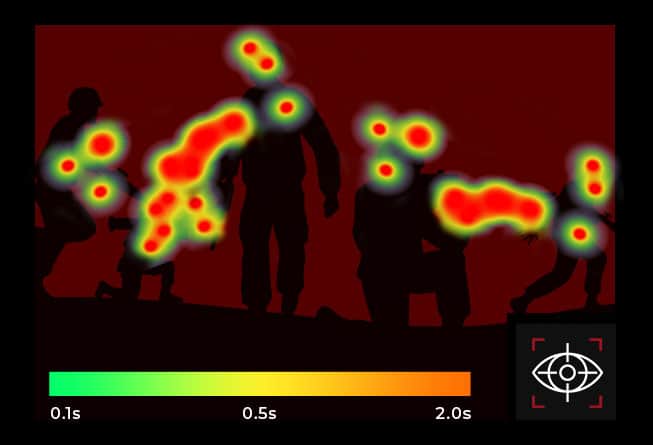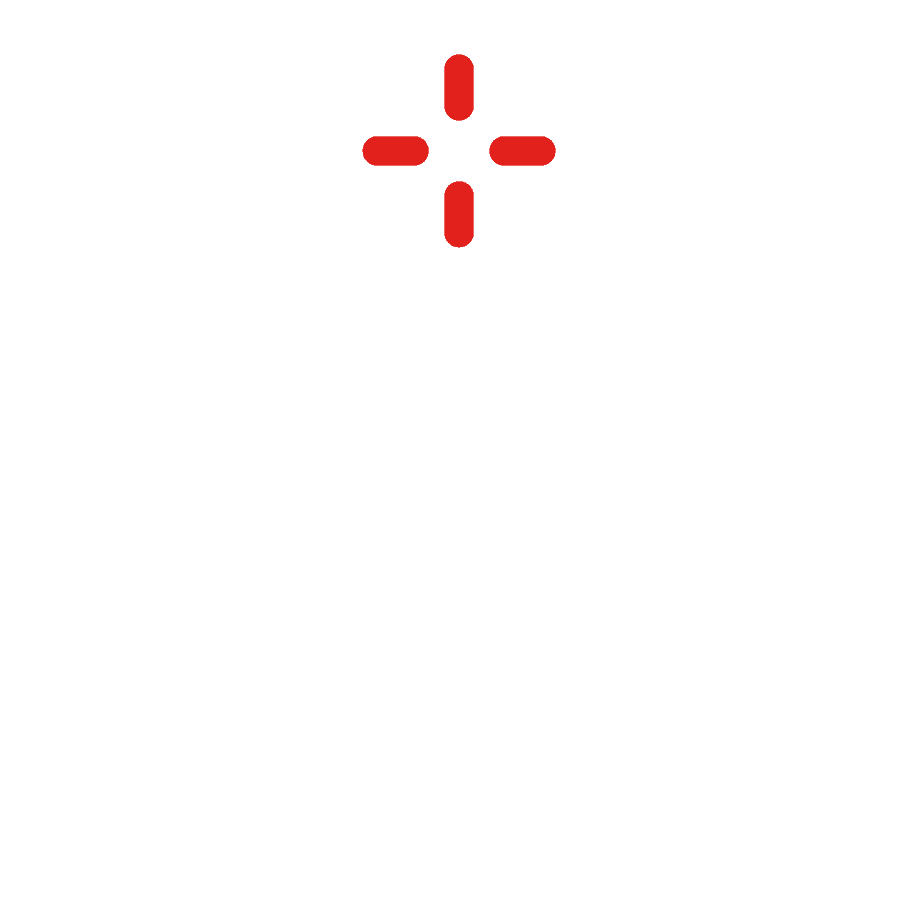 Eye Tracking
Measures involuntary and voluntary eye movements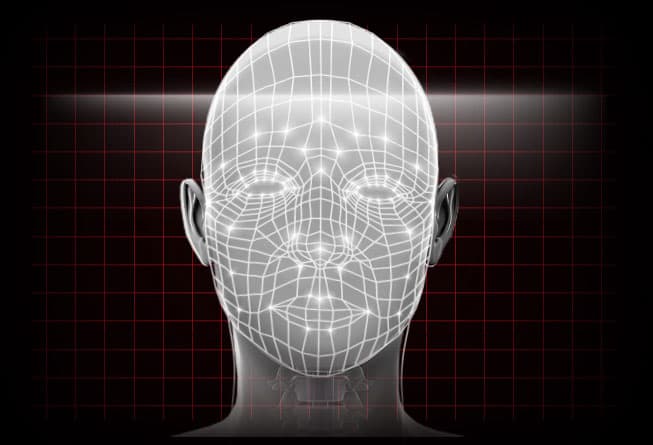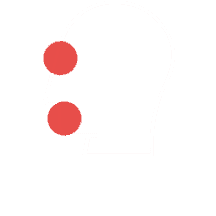 Microexpression Coding
Quantifies subtle facial movements that reveal emotional responses
For all defense, security, and law enforcement offerings, please contact us. Terms and Conditions
Here are our terms of service so you'll know your rights and obligations as well as ours
Privacy Policy
This document is SPARK Defense's long-form privacy policy.
SPARK Defense values your privacy. All of our research studies are voluntary. Participants can opt out at any time. All participants must sign a consent form. We do not store personal biological data associated with participants' names.
Effective Date: February 4th, 2019
SPARK Defense LLC. ("SPARK Defense," "We," or "Us") has prepared this Privacy Policy to describe our practices regarding the personal information we collect from users of the SPARK Defense website at https://defense.sparkneuro.com/ ("Site") and services provided through the Site (collectively, the "Services").
If you have any questions or concerns or complaints about our Privacy Policy or our data collection or processing practices, or if you want to report any security violations to us, please contact us at.
A Note About Children
We do not intentionally gather Personal Data from visitors who are under the age of 13. If a child under 13 submits personal information to SPARK Defense and we learn that the personal information is the information of a child under 13, we will attempt to delete the information as soon as possible.  If you believe that we might have any personal information collected online from a child under 13, please contact us at info@defense.local.
A Note to Users Outside of the United States. 
If you are a non U.S. user of the Site, by visiting the Site and providing us with data, you acknowledge and agree that your personal information may be processed for the purposes identified in the Privacy Policy.  In addition, your personal information may be processed in the country in which it was collected and in other countries, including the United States, where laws regarding processing of personal information may be less stringent than the laws in your country. By providing your data, you consent to such transfer and processing.
Types of Data We Collect
1. Information You Provide to Us
If you provide us feedback or contact us via e-mail, we will collect your name and e-mail address, as well as any other content included in the e-mail. We may also collect personal information at other points in our Services that indicate that personal information is being collected.
2. Information Collected via Technology
Information Collected by Our Servers. Our servers (which may be hosted by a third-party service provider) may collect information automatically from your computer or device, including, but not limited to: The date and time of your visit, the pages and content you view, and links you click on while navigating within our Services; Information about the type of content accessed via our Services; The site you visited before and after visiting our Site; Your Internet Protocol (IP) address (a numerical address assigned to your computer by your Internet service provider so that other computers connected to the Internet can communicate with your browser online) that can sometimes be used to derive your general geographic area; Search terms you enter using our Services or on a referral site; Unique identifiers; Information about your device such as your device type, screen size, browser type, language and other settings, memory capacity plug-ins, Internet domain, TCP configuration parameters, operating system, carrier code, time zone and the names, versions and package IDs of software installed on your device; and Information collected through cookies, pixel tags and other tracking technologies (see additional descriptions of these terms below.
Cookies
Like many online services, we use cookies to collect information. "Cookies" are small pieces of information that a website sends to your computer's hard drive while you are viewing the website. We may use both session Cookies (which expire once you close your web browser) and persistent Cookies (which stay on your computer until you delete them) to provide you with a more personal and interactive experience on our Site. This type of information is collected to make the Site more useful to you and to tailor the experience with us to meet your special interests and needs.
Analytics
We use third-party analytics services [including services provided by Google, Inc. and its affiliates] ("Analytics Services") to help analyze how users use our Services. The information is generated by the Cookies or other technologies about your use of our Services (the "Analytics Information") is transmitted to the Analytics Services. The Analytics Services use Analytics Information to compile reports on user activity and other user information. The Analytics Services may also transfer the Analytics Information to third parties where required to do so by law, or where such third parties process Analytics Information on their behalf. The Analytics Services may also disclose aggregated user data with third parties. Each Analytics Service's ability to use and share Analytics Information is restricted by such Analytic Service's terms of use and privacy policy. By using our Site, you consent to the processing of data about you by Analytics Services in the manner and for the purposes set out above. [To learn more about how Google uses data, visit google.com/policies/privacy/partners.]
3. Information Collected from Third Party Companies.
We may also receive personal information and/or anonymous data from other third parties, including, but not limited to, companies that have entered into joint marketing relationships or other business partnerships with us. We may combine any information about you that we receive from third parties with information we have already collected from you via our Services and use that combined information pursuant to this Privacy Policy.
Use of Your Personal Data
General Use
In general, Personal Data you submit to us is used to respond to requests that you make, improve our Services, aid us in serving you better, or inform you of offers we believe may be of interest to you. Your personal information is used to:
Provide you with Services and customer support; Provide improved administration of our Site and Services; Measure and analyze audience traffic and improve the quality of your experience when you interact with our Services; Respond to your requests, resolve disputes and/or troubleshoot problems; send you a welcome email to verify ownership of the email address provided when your Account was created; Conduct surveys and questionnaires to evaluate and improve our Services;
Improve our Services and develop new products and services; Communicate with you about the Services, including offers for services you may be interested in, and administrative e-mail notifications such as security or support and maintenance advisories; Prevent potentially prohibited or illegal activities, comply with applicable law, and enforce terms of any agreements, we may have with you, including our Terms of Use; and For any other purposes disclosed to you in this Privacy Policy or at the time we collect your information or pursuant to your consent.
Creation of Anonymous Data
We may create anonymous data records from personal information as described below and as described elsewhere in this Privacy Policy.
Disclosure of Your Personal Information
We disclose your Personal Data as described below and as described elsewhere in this Privacy Policy.
Third Party Service Providers
We may share your personal information with vendors, subcontractors and third party service providers that help us provide the Services.
Affiliates
We may share some or all of your personal information with our parent company, subsidiaries or other companies under a common ownership or control with us ("Affiliates"), in which case we will require our Affiliates to honor this Privacy Policy.
Corporate Restructuring
We may share some or all of your personal information in connection with or during negotiation of any merger, financing, acquisition or dissolution, transaction or proceeding involving sale, transfer, divestiture, or disclosure of all or a portion of our business or assets.  In the event of an insolvency, bankruptcy, or receivership, personal information may also be transferred as a business asset. If another company acquires our company, business, or assets, that company will possess the personal information collected by us and will assume the rights and obligations regarding your personal information as described in this Privacy Policy.
Other Disclosures
Regardless of any choices you make regarding your personal information (as described below), SPARK Defense may disclose personal information if we believe in good faith that such disclosure is necessary (a) in connection with any legal investigation or proceeding; (b) to comply with relevant laws or to respond to subpoenas or warrants served on SPARK Defense; (c) to protect or defend the rights or property of SPARK Defense, its affiliates, its business partners, or its users; and/or (d) to investigate or assist in preventing any violation or potential violation of the law, this Privacy Policy, our applicable Terms of Use agreement, or any other contractual arrangement.
Third Party Websites
Our Site may contain links to third party websites.  When you click on a link to any other website or location, you will leave our Site and go to another site and another entity may collect personal information or anonymous data from you.  We have no control over, do not review, and cannot be responsible for, these outside websites or their content.  Please be aware that the terms of this Privacy Policy do not apply to these outside websites, or to any collection of your personal information after you click on links to such outside websites.  We encourage you to read the privacy policies of every website you visit.  The links to third party websites or locations are for your convenience and do not signify our endorsement of such third parties or their products, content or websites.
Your Choices Regarding Your Information
Email Communications
If you provide your e-mail address, we will periodically send you administrative e-mails, free newsletters, and e-mails that directly promote the use of our and our business partners' products and services. When you receive newsletters or promotional communications from SPARK Defense, you may indicate a preference to stop receiving further communications from SPARK Defense  and you will have the opportunity to opt-out by following the unsubscribe instructions provided in the e-mail you receive or by contacting us directly at unsubscribe@defense.local. Despite your indicated email preferences, we may send you service related communications, including notices of any updates to our Terms of Use agreement or Privacy Policy. Any e-mails you receive from our business partners will be subject to such third party's privacy policy.
Google Analytics
You may prevent your data from being collected and used by Google Analytics by opting out through the use of the Google Analytics Opt-out Browser Add-on, available at https://tools.google.com/dlpage/gaoptout.
If you decide at any time that you no longer wish to accept Cookies from our Services for any of the purposes described above, then you can instruct your browser, by changing its settings, to stop accepting Cookies or to prompt you before accepting a Cookie from the websites you visit. Consult your browser's technical information. If you do not accept Cookies, however, you may not be able to use all portions of the Services or all functionality of the Services. If you have any questions about how to disable or modify Cookies, please let us know at the contact information provided above. [Please be aware that certain browsers cannot block or delete so-called "Flash" cookies, which use a feature of the Adobe Flash video player to store information on your computer. For information about how to delete Flash cookies, please visit the Adobe website.]
Changing or Deleting Your Personal Data
You may review, update, correct or delete the personal information by contacting us. We will use commercially reasonable efforts to honor your request. We may retain an archived copy of your records as required by law or for legitimate business purposes. Please remember, however, if we have already disclosed some of your personal information to third parties, we cannot access that personal information any longer and cannot force the deletion or modification of any such information by the parties to whom we have made those disclosures.
Do Not Track
We do not currently respond to "do not track" signals from web browsers.
Changes to This Privacy Policy
This Privacy Policy may be updated from time to time for any reason
We will notify you of any changes to our Privacy Policy by posting the new Privacy Policy at https://defense.sparkneuro.com/#terms/ and we will change the "Last Updated" date above. You should consult this Privacy Policy regularly for any changes.
Terms of Use
This document is SPARK Defense's long-form terms of use policy.
Effective Date: February 4th, 2019
Please read this terms of use agreement (the "agreement") carefully. This agreement is a legal contract between you and SPARK Defense LLC ("SPARK Defense," "we" or "us").
Section 10 of this agreement is an arbitration clause that requires most disputes between us to be resolved on an individual, non-class action basis through binding and final arbitration instead of in court. See section x for more information regarding this arbitration clause, and how to opt out.
By accessing or using the SPARK Defense website at https://defense.sparkneuro.com/ ("Site") or accessing or using any content, information, services, features or resources available or enabled via the Site (the "Services), or clicking on a button or taking any other action to signify your acceptance of this Agreement, you: (1) agree to be bound by this Agreement and any future amendments and additions to this Agreement as published from time to time through the Site; (2) represent you are of legal age in your jurisdiction of residence to form a binding contract with SPARK Defense; and (3) represent that you have the authority to enter into this Agreement personally and, if applicable, on behalf of any company, organization or other legal entity on whose behalf you use the Services and to bind that entity to this Agreement. References to "you," "User" and "Users" in this Agreement refer to all individuals and other persons who access or use the Services, including, without limitation, any companies, organizations or other legal entities that access or use the Services through their respective employees, agents or representatives. Except as otherwise provided herein, if you do not agree to be bound by the terms of use, you may not access or use this website or the services.
Please note that, subject to Section X of this Agreement, SPARK Defense reserves the right to modify this Agreement or its policies relating to the Services at any time, effective upon posting of an updated version of this Agreement. You should regularly review this Agreement, as your continued use of the Services after any such changes constitutes your agreement to such changes.
Ownership of and license to use services
Use of the Services. SPARK Defense and its suppliers own all rights, title and interest in the Services. The Services are protected by copyright and other intellectual property laws throughout the world. Subject to this Agreement, SPARK Defense grants you a limited license to use the Services solely for your personal non-commercial purposes. Any future release, update or other addition to the Services shall be subject to this Agreement. SPARK Defense, its suppliers and its service providers reserve all rights not granted in this Agreement.
Trademarks. SPARK Defense and all related graphics, logos, service marks and trade names used on or in connection with the Services are the trademarks of SPARK Defense and may not be used without permission in connection with your or any third-party products or services. Other trademarks, service marks and trade names that may appear on or in the Services are the property of their respective owners. You will not remove, alter or obscure any copyright notice, trademark, service mark or other proprietary rights notices incorporated in or accompany the Services.
Feedback
You agree that submission of any ideas, suggestions, documents, and/or proposals to SPARK Defense through its suggestion, feedback, wiki, forum or similar pages ("Feedback") is at your own risk and that SPARK Defense has no obligations (including without limitation obligations of confidentiality) with respect to such Feedback. You represent and warrant that you have all rights necessary to submit the Feedback. You hereby grant to SPARK Defense a fully paid, royalty-free, perpetual, irrevocable, worldwide, non-exclusive, and fully sublicensable right and license to use, reproduce, perform, display, distribute, adapt, modify, re-format, create derivative works of, and otherwise commercially or non-commercially exploit in any manner, any and all Feedback, and to sublicense the foregoing rights.
Restriction on use of the services
The rights granted to you in this Agreement are subject to the following restrictions: (a) you shall license, sell, rent, lease, transfer, assign, reproduce, distribute, host or otherwise commercially exploit Services or any portion of Services; (b) you shall not frame or utilize framing techniques to enclose any trademark, logo, or other Services (including images, text, page layout or form); (c) you shall not use any metatags or other "hidden text" using SPARK Defense's name or trademarks; (d) you shall not modify, translate, adapt, merge, make derivative works of, disassemble, decompile, reverse compile or reverse engineer any part of Services except to the extent the foregoing restrictions are expressly prohibited by applicable law; (e) you shall not use any manual or automated software, devices or other processes (including, but not limited to, spiders, robots, scarpers, crawlers, avatars, data mining tools or the like) to "scrape" or download data from the Services; (f) you shall not access Services in order to build similar or competitive products or services; (g) except as expressly stated herein, no part of Services may be copied, reproduced, distributed, republished, downloaded, displayed, posted or transmitted in any form or by any means; (h) you shall not remove or destroy any copyright notices or other proprietary markings contained on or in the Services; (i) you shall not circumvent, remove, alter, deactivate, degrade, or thwart any of the protections of the Services; (j) you will not take any action that imposes or may impose (in our sole determination) an unreasonable or disproportionately large load on our technical infrastructure; and (k) you will not interfere with or attempt to interrupt the proper operation of the Services through any virus, device, information collection or transmission mechanisms, software or routine, or access or attempt to gain access to any data, files, or passwords related to the Services through hacking, password or data mining, or any other means. Any future release, update or other addition to the Services shall be subject to this Agreement. SPARK Defense reserves all rights not granted in this Agreement. Any unauthorized use of the Services terminates the licenses granted by SPARK Defense pursuant to this Agreement. The foregoing is not exclusive of any other rights or remedies that may be available to SPARK Defense under law, equity, statute or otherwise.
Third-party websites, applications and ads
The Services may contain links to third-party services, such as third-party websites, applications or ads ("Third-Party Links"). When you click on such a link, we will not warn you that you have left the Services. SPARK Defense does not control and is not responsible for Third-Party Links. SPARK Defense provides these Third-Party Links only as a convenience and does not review, approve, monitor, endorse, warrant or make any representations with respect to them, or any content, products or services accessible through such links. Your use of all Third-Party Links is at your own risk.
Indemnification
You agree to indemnify and hold SPARK Defense, its parents, subsidiaries, affiliates, officers, employees, agents, partners, suppliers, and licensors (collectively, the "SPARK Defense Parties") harmless from any losses, costs, liabilities and expenses (including reasonable attorneys' fees) relating to or arising out of: (a) your misuse of the Services; (b) your violation of the Agreement; (c) your violation of any rights of another party; or (d) your violation of any applicable laws, rules or regulations. SPARK Defense reserves the right, at its own cost, to assume the exclusive defense and control of any matter otherwise subject to indemnification by you, in which event you will fully cooperate with SPARK Defense in asserting any available defenses. You agree that the provisions in this Section will survive any termination of the Agreement or your access to the Services.
Disclaimer of warranties and conditions
As is. You expressly understand and agree that to the extent permitted by applicable law, your use of the services is at your sole risk, and the services are provided on an "as is" and "as available" basis, with all faults. The SPARK Defense parties expressly disclaim all warranties, representations, and conditions of any kind, whether express or implied, including, but not limited to, the implied warranties or conditions of merchantability, fitness for a particular purpose and non-infringement.
SPARK Defense parties make no warranty, representation or condition that: (1) the services will meet your expectations or requirements; (2) the information, content, and data on the services are accurate, complete or current; (3) your use of the services will be uninterrupted, timely, secure or error-free; (4) any errors in the services will be corrected; (5) your use of the services will not expose your hardware or networks to additional security risk; or (6) the services will be compatible with your devices.
You acknowledge and agree that the SPARK Defense parties are not liable, and you agree not to seek to hold the SPARK Defense parties liable for the conduct of third parties and that the risk of injury frome such third parties rests entirely with you.
Limitation of liability
Disclaimer of Certain Damages.
To the fullest extent permitted by applicable law, the SPARK Defense parties shall not be liable for any loss of profits or revenue or for indirect, incidental, special or consequential damages, or damages or costs due to loss of data, production, or use, business interruption or procurement of substitute goods or services, whether or not SPARK Defense has been advised of the possibility of such damages.
Basis of the bargain. The limitations of damages set forth above are fundamental elements of the basis of the bargain between SPARK Defense and you.
At its sole discretion, SPARK Defense may modify or discontinue the Services, or may modify, suspend or terminate your access to the Services, for any reason, with or without notice to you and without liability to you or any third party. In addition to suspending or terminating your access to the Services, SPARK Defense reserves the right to take appropriate legal action, including, without limitation, pursuing civil, criminal or injunctive redress. Even after your right to use the Services is terminated, this Agreement will remain enforceable against you and unpaid amounts you owe to SPARK Defense for any purchases will remain due.
International users.
Services can be accessed from countries around the world and may contain references to services and content that are not available in your country. These references do not imply that SPARK Defense intends to announce or promote the availability of such services or content in your country. Services are controlled and offered by SPARK Defense from its facilities in the United States of America. SPARK Defense makes no representations that the Services are appropriate or available for use in other locations. Those who access or use the Services from other countries do so at their own volition and are responsible for compliance with local law.
Dispute resolution
Please read the following arbitration agreement in this Section ("Arbitration Agreement")  It requires you to arbitrate disputes with SPARK Defense and limits the manner in which you can seek relief from us.
Applicability of Arbitration Agreement. You agree that any dispute or claim relating in any way to your use of the Services, or this Agreement, will be resolved by binding arbitration, rather than in court, except that (1) you and SPARK Defense may assert claims in small claims court if your claims qualify; and (2) you or SPARK Defense may seek equitable relief in court for infringement or other misuse of intellectual property rights (such as trademarks, trade dress, domain names, trade secrets, copyrights, and patents). This Arbitration Agreement shall apply, without limitation, to all claims that arose or were asserted before the effective date of this Agreement or any prior version of this Agreement.
Arbitration Rules and Forum. The Federal Arbitration Act governs the interpretation and enforcement of this Arbitration Agreement. To begin an arbitration proceeding, you must send a letter requesting arbitration and describing your claim to 80 8th Ave, Suite 202, New York NY, 10011. The arbitration will be conducted by JAMS, an established alternative dispute resolution provider. Disputes involving claims and counterclaims under $250,000, not inclusive of attorneys' fees and interest, shall be subject to JAMS's most current version of the Streamlined Arbitration Rules and procedures available at http://www.jamsadr.com/rules-streamlined-arbitration/; all other claims shall be subject to JAMS's most current version of the Comprehensive Arbitration Rules and Procedures, available at http://www.jamsadr.com/rules-comprehensive-arbitration/. JAMS's rules are also available at www.jamsadr.com or by calling JAMS at 800-352-5267. If JAMS is not available to arbitrate, the parties will select an alternative arbitral forum. If the arbitrator finds that you cannot afford to pay JAMS's filing, administrative, hearing and/or other fees and cannot obtain a waiver from JAMS, SPARK Defense will pay them for you. In addition, Company will reimburse all such JAMS's filing, administrative, hearing and/or other fees for claims totaling less than $10,000 unless the arbitrator determines the claims are frivolous.
You may choose to have the arbitration conducted by telephone, based on written submissions, or in person in the country where you live or at another mutually agreed location. Any judgment on the award rendered by the arbitrator may be entered in any court of competent jurisdiction.
Authority of Arbitrator
The arbitrator shall have exclusive authority to (a) determine the scope and enforceability of this Arbitration Agreement and (b) resolve any dispute related to the interpretation, applicability, enforceability or formation of this Arbitration Agreement including, but not limited to, any claim that all or any part of this Arbitration Agreement is void or voidable. The arbitration will decide the rights and liabilities, if any, of you and SPARK Defense. The arbitration proceeding will not be consolidated with any other matters or joined with any other cases or parties. The arbitrator shall have the authority to grant motions dispositive of all or part of any claim. The arbitrator shall have the authority to award monetary damages and to grant any non-monetary remedy or relief available to an individual under applicable law, the arbitral forum's rules, and the Agreement (including the Arbitration Agreement). The arbitrator shall issue a written award and statement of decision describing the essential findings and conclusions on which the award is based, including the calculation of any damages awarded. The arbitrator has the same authority to award relief on an individual basis that a judge in a court of law would have. The award of the arbitrator is final and binding upon you and us.

Waiver of Jury Trial.
YOU AND SPARK NEURO HEREBY WAIVE ANY CONSTITUTIONAL AND STATUTORY RIGHTS TO SUE IN COURT AND HAVE A TRIAL IN FRONT OF A JUDGE OR A JURY. You and SPARK Defense are instead electing that all claims and disputes shall be resolved by arbitration under this Arbitration Agreement, except as specified in Section 10.1 above. An arbitrator can award on an individual basis the same damages and relief as a court and must follow this Agreement as a court would. However, there is no judge or jury in arbitration, and court review of an arbitration award is subject to very limited review.
Waiver of Class or Other Non-Individualized Relief.
All claims and disputes within the scope of this arbitration agreement must be arbitrated on an individual basis and not on a class or collective basis, only individual relief is available, and claims of more than one customer or user cannot be arbitrated or consolidated with those of any other customer or user. If a decision is issued stating that applicable law precludes enforcement of any of this subsection's limitations as to a given claim for relief, then the claim must be severed from the arbitration and brought into the state or federal courts located in the state of new york. All other claims shall be arbitrated.
30-Day Right to Opt Out.
You have the right to opt out of the provisions of this Arbitration Agreement by sending written notice of your decision to opt out to: info@defense.local. within thirty (30) days after first becoming subject to this Arbitration Agreement. Your notice must include your name and a clear statement that you want to opt out of this Arbitration Agreement. If you opt out of this Arbitration Agreement, all other parts of this Agreement will continue to apply to you. Opting out of this Arbitration Agreement has no effect on any other arbitration agreements that you may currently have, or may enter in the future, with us.
Severabilit.
Except as provided in subsection 10.5, if any part or parts of this Arbitration Agreement are found under the law to be invalid or unenforceable, then such specific part or parts shall be of no force and effect and shall be severed and the remainder of the Arbitration Agreement shall continue in full force and effect.
Survival of Agreement
This Arbitration Agreement will survive the termination of your relationship with SPARK Defense.
Modification
Notwithstanding any provision in this Agreement to the contrary, we agree that if Company makes any future material change to this Arbitration Agreement, you may reject that change within thirty (30) days of such change becoming effective by writing Company at the following address: 80 8th Ave, Suite 202, New York NY, 10011.
General provisions
Electronic Communications
The communications between you and SPARK Defense use electronic means, whether you visit the Services or send SPARK Defense e-mails, or whether Company posts notices on the Services or communicates with you via e-mail. For contractual purposes, you (a) consent to receive communications from SPARK Defense in an electronic form; and (b) agree that all terms and conditions, agreements, notices, disclosures, and other communications that SPARK Defense provides to you electronically satisfy any legal requirement that such communications would satisfy if it were to be in writing. The foregoing does not affect your statutory rights.
Assignment
The Agreement, and your rights and obligations hereunder, may not be assigned, subcontracted, delegated or otherwise transferred by you without SPARK Defense's prior written consent, and any attempted assignment, subcontract, delegation, or transfer in violation of the foregoing will be null and void.
Force Majeure. SPARK Defense shall not be liable for any delay or failure to perform resulting from causes outside its reasonable control, including, but not limited to, acts of God, war, terrorism, riots, embargos, acts of civil or military authorities, fire, floods, accidents, strikes or shortages of transportation facilities, fuel, energy, labor or materials.
Questions, Complaints, Claims
If you have any questions, complaints or claims with respect to the Services, please contact us at info@defense.local. We will do our best to address your concerns. If you feel that your concerns have been addressed incompletely, we invite you to let us know for further investigation.
Exclusive Venue
To the extent the parties are permitted under this Agreement to initiate litigation in a court, both you and SPARK Defense agree that all claims and disputes arising out of or relating to this Agreement or the Services will be litigated exclusively in the state courts located in New York County, New York or federal courts located in the Southern District of New York.
Governing Law
THE TERMS AND ANY ACTION RELATED THERETO WILL BE GOVERNED AND INTERPRETED BY AND UNDER THE LAWS OF THE STATE OF NEW YORK, CONSISTENT WITH THE FEDERAL ARBITRATION ACT, WITHOUT GIVING EFFECT TO ANY PRINCIPLES THAT PROVIDE FOR THE APPLICATION OF THE LAW OF ANOTHER JURISDICTION. THE UNITED NATIONS CONVENTION ON CONTRACTS FOR THE INTERNATIONAL SALE OF GOODS DOES NOT APPLY TO THE AGREEMENT.
Notice
Where SPARK Defense requires that you provide an e-mail address, you are responsible for providing SPARK Defense with your most current e-mail address. In the event that the last e-mail address you provided to SPARK Defense is not valid, or for any reason is not capable of delivering to you any notices required/ permitted by the Agreement, SPARK Defense's dispatch of the e-mail containing such notice will nonetheless constitute effective notice. You may give notice to SPARK Defense at the following address: 80 8th Ave, Suite 202, New York NY, 10011. Such notice shall be deemed given when received by SPARK Defense by letter delivered by nationally recognized overnight delivery service or first class postage prepaid mail at the above address.
Waiver
Any waiver or failure to enforce any provision of the Agreement on one occasion will not be deemed a waiver of any other provision or of such provision on any other occasion.
Severability. Subject to Section 10.7, if any portion of this Agreement is held invalid or unenforceable, that portion shall be construed in a manner to reflect, as nearly as possible, the original intention of the parties, and the remaining portions shall remain in full force and effect.
Export Control
You may not use, export, import, or transfer Company Properties except as authorized by U.S. law, the laws of the jurisdiction in which you obtained Company Properties, and any other applicable laws. In particular, but without limitation, Company Properties may not be exported or re-exported (a) into any United States embargoed countries, or (b) to anyone on the U.S. Treasury Department's list of Specially Designated Nationals or the U.S. Department of Commerce's Denied Person's List or Entity List. By using Company Properties, you represent and warrant that (y) you are not located in a country that is subject to a U.S. Government embargo, or that has been designated by the U.S. Government as a "terrorist supporting" country and (z) you are not listed on any U.S. Government list of prohibited or restricted parties. You also will not use Company Properties for any purpose prohibited by U.S. law, including the development, design, manufacture or production of missiles, nuclear, chemical or biological weapons. You acknowledge and agree that products, services or technology provided by Company are subject to the export control laws and regulations of the United States. You shall comply with these laws and regulations and shall not, without prior U.S. government authorization, export, re-export, or transfer Company products, services or technology, either directly or indirectly, to any country in violation of such laws and regulations.
Consumer Complaints
In accordance with California Civil Code §1789.3, you may report complaints to the Complaint Assistance Unit of the Division of Consumer Services of the California Department of Consumer Affairs by contacting them in writing at 400 R Street, Sacramento, CA 95814, or by telephone at (800) 952-5210.
Entire Agreement. The Agreement is the final, complete and exclusive agreement of the parties with respect to the subject matter hereof and supersedes and merges all prior discussions between the parties with respect to such subject matter.
End of agreement